Brendon is a PGA Golf Professional in Central Florida who is the passion behind Little Linksters, LLC, the Little Linksters Association for Junior Golf Development (501c3), and the Little Linksters Golf Academies at Wekiva Golf Club in Longwood, FL, and Redtail Golf Club in Sorrento, FL.
Born and raised in the small upstate New York town of Norwich, Brendon is the oldest of three. He has been married to his wife, Melisa, since 2000, and they are the proud parents of a beautiful daughter, Lexie, who is a freshman at Juilliard studying Dance, and a son, Austin, who is a Freshman in high school.
Brendon began his golfing life when he was 12 years old at the Riverbend Golf Club in New Berlin, N.Y. After a few years at Riverbend, his father joined the Canasawacta Country Club in Norwich, and Brendon began playing golf as much as possible. He joined the varsity golf team at Norwich High School during his freshman year and played all four years during high school, but a broken hip and foot injury sidelined him for some of that time. He returned to full strength his senior year and played anywhere from the fourth to the first spot on the very strong team. He finished 10th in the Conference Championship, shooting an 80 on a cold and blustery late fall day.
When he was 15, Brendon started working in the pro shop at Canasawacta Country Club. After his high school graduation, Brendon attended the State University of New York at Delhi and majored in Golf Course Operations. While at Delhi he was a member of the men's golf team. After graduation, he moved to the Central Florida area. Brendon has been working in the golf business for over 25 years and is considered by his peers as one of the true leaders in the junior golf and grow-the-game arenas. After a successful run of 13 years at Winter Park Country Club, the last five of those as the GM and Head Professional, Brendon turned his attention toward growing the game for children, with a focus on those from 3-10 years old.
Brendon founded the Little Linksters Golf Academy at MetroWest Golf Club in 2011. The Academy later moved to Wekiva Golf Club in 2014. Elliott serves in an ownership and manager role with the Academy while he works on other projects, including his 501c3 nonprofit, The Little Linksters Association for Junior Golf Development.
In 2013, Elliott became a PGA Staff Professional at the Golf Academy of America in Apopka, FL. In late 2018, after 44 years in business, the Golf Academy of America closed its doors for good.
Elliott served in the role of Secretary, Vice President, President, and the Honorary President of the East Central Chapter of the NFPGA Section from 2009-2016. He was also a NFPGA Section Board member from 2009-2015. He has also served as Chairman of the ECC Junior Golf Committee as well as the Co-Chair of the NFPGA Junior Golf Committee. Brendon was also a member of the PGA of America's 2012-2014 National Youth Player Development Committee and the 2010-2012 and 2012-2014 Public Relations & Communications Committee. He is currently a member of the 2018-2019 PGA National Awards Committee.
With the closing of the GAA in 2018, Brendon now focuses his time on the Little Linksters Golf Academy, Little Linksters, LLC, the Little Linksters Association for Junior Golf Development (501c3), and his freelance golf writing business, One More Roll Golf Media.
Awards, Accolades
&

Endorsements
Elliott has won numerous awards for his work in youth golf development and areas of education.
2017 PGA National Youth Player Development Award
2010-2012 US Kids Golf Top 50 Kids Teacher
2013 US Kids Golf Master Kids Teacher
2012-2016 & 2020 Top 50 Growth of the Game Instructor as named by the GRAA
2017-2019, 2021 & 2022 Elite Status Top 50 Growth of the Game Instructor as named by the GRAA
2011-2014 East Central Chapter PGA Junior Golf Leader award
2013, 2014, and 2017 East Central Chapter PGA Horton Smith award
2011-2014 NFPGA Junior Golf Leader Award
He was a finalist for the PGA's National Junior Leader award in 2012-2016 before winning the prestigious award in 2017.
Little Linksters was named the 2013 ING (International Network of Golf) Player Development Award winner.
In 2019, Elliott was named as one of Orlando Family Magazine's Men of the Year honorees.
Elliott has appeared in or been a contributor for numerous golf media articles with publications like Golf Business Magazine and PGA Magazine, as well as PGA.com and PGAMagazine.com. His contributions have included topics ranging from social media to junior golf. Since 2018, Brendon has been a regular monthly contributor for Golf Range Magazine and is currently a featured contributor on PGA.com.
Elliott was a guest on the Golf Channel's "Morning Drive" in April 2013, along with Dottie Pepper and Allen Wronowski. The threesome spoke on many different junior golf initiatives. Elliott also appeared on "Morning Drive" in October 2016 as part of Junior Golf Week and again in 2017 and 2018.
Elliott is a sought-after speaker on junior golf with a focus on children ages 8 and under. He spoke at the 2012 Proponent Group Annual Conference, which was held at Cog Hill Golf Club near Chicago. The event was held in conjunction with the 2012 Ryder Cup. Elliott spoke at the 2013 Southeastern Junior Golf Summit at Druid Hills Golf Club in Atlanta in 2013. He was also a presenter at the 2014 PGA Youth & Family Golf Summit held during the week of the 2014 PGA Merchandise Show in Orlando, FL, and Little Linksters G.O.A.L.S. program was featured at the 2016 PGA Youth & Family Golf Summit, also in Orlando.
Elliott is the founder and/or co-founder of several prominent golf businesses. Whether it be Youth Golf group programming, introductory to advanced competitive golf opportunities, or sharing his 25 years of industry knowledge and experiences through writing and podcasting, Brendon can always be found trying to find a way to grow the game at its core.

Founded in 2008 by Elliott, Little Linksters original goal was to introduce the game to kids much younger than what has historically been the norm in golf. Today, Little Linksters offers programming for all ages from 3 to 18 and kids of any and all abilities, including those with special needs.
Little Linksters is a two-armed brand. It's nonprofit organization raises money to create scholarships that help ensure that all kids, regardless of any situation, have an opportunity to play. Little Linksters Academies conducts countless different programs for all kids of varying abilities and backgrounds. Academies can be found at Wekiva Golf Club in Longwood, FL, and Redtail Golf Club in Sorrento, FL.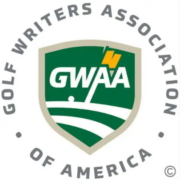 Over the course of the last few years, Brendon has gone beyond youth golf coaching and grown into a prominent freelance golf writer. One More Role Golf Media, a division of Little Linksters, LLC, is Elliott's golf media and freelance writing business.
Elliott has written for in the past or currently writes for:
PGA.com
PGA Magazine
Golf Range Association of America
Golf.com
GolfSpan.com
Sportskeeda.com
Curated.com
PitchMarks.com
V1 Sports Blog
SwingU Clubhouse Blog
Hackmotion Golf Blog
GolfWRX.com
Elliott is a member of the Golf Writers Association of America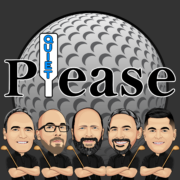 The Love of the Links Golf Radio podcast was founded in December 2018 by PGA Professional Brendon Elliott, with a focus on All Things Golf! Love of the Links, hosted by multiple award-winning PGA Professionals Brendon Elliott and Bob Baldassari, along with industry insider Andy Hydorn, merged with the 19th Hole Podcast GolfTalk Live in February 2022. The team joined the crew at the 19th Hole with aspirations of continuing to share their love of the game with listeners everywhere! In 2023, the 19th Hole Podcast GolfTalk Live became The Quiet Please Golf Podcast… the same crew, same great golf talk!
To listen to past episodes, go to the show's Apple Podcasts Page