My story originally appears on PGA.com on 4/27/22
With summer right around the corner, and days getting brighter and hotter, it's a great time to talk about how to keep you protected from the sun, as well as staying cool, while on the golf course…from the standpoint of what you wear that is.
It is very important for golfers to take sun protection seriously. The most basic way to protect yourself is using sunscreen. Reach for a broad-spectrum sunscreen that will protect you from UVA and UVB rays with a SPF of 30-50. Apply before you head to the course and reapply as needed…when your group is making the turn might be a great checkpoint to do just that.
Sun Protection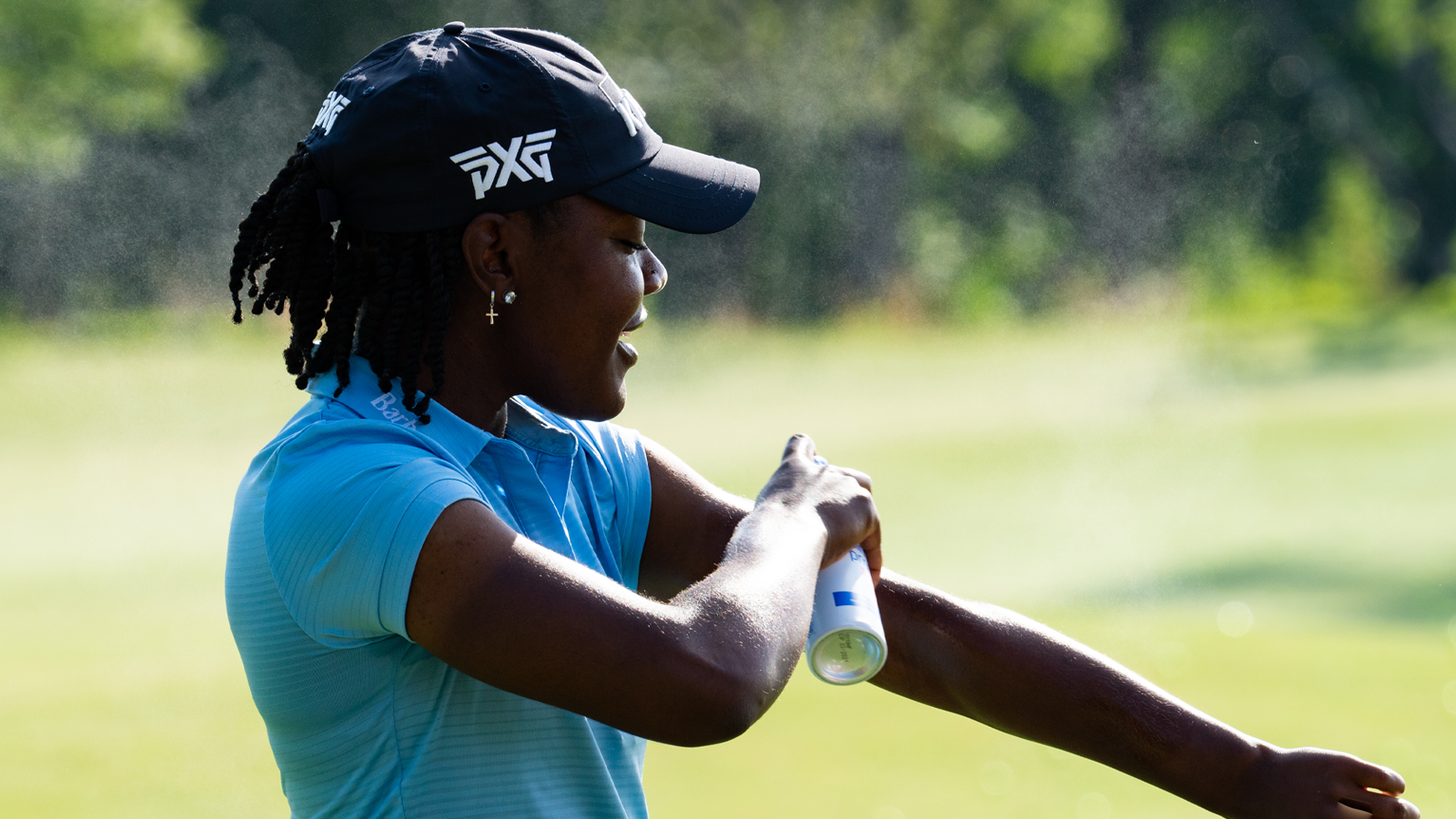 While there is no way to totally, 100% protect yourself from the sun, there are additional measures beyond sunscreen that you can take, such as wearing clothing with protective properties. UPF (ultraviolet protection factor) is a rating given to clothing that is made
to help block UV rays.
A typical cotton T-shirt offers around a UPF 5 rating, which means a fifth of the sun's UV radiation can reach the skin. You should look for golf apparel with a UPF rating of 30 to 50 for the best protection.
Keeping Cool
Some manufacturers, such as Artic Cool feature state-of-the-art technology in the making of their clothing to help keep you cool on hot days. HydroFreeze X, a cooling management system created by Artic Cool reduces the fabrics temperature to help cool you down when you need it the most. The shirt's design also includes ActiveWick, which is their moisture wicking technology. Many manufactures incorporate moisture wicking in their apparel offerings. Moisture wicking pulls sweat away from skin and disperses it throughout the shirt, keeping you dry and cool.
Arm Sleeves
Golf arm sleeves are worn to both protect your arms from the harmful rays of the sun, as well as keep you cool. You can see golf arm sleeves worn by PGA and LPGA tour professionals, as well as golfers at courses across America. Many of the manufacturers of arm sleeves use the same technology mentioned above which provide both UV protection and cooling properties.
Headwear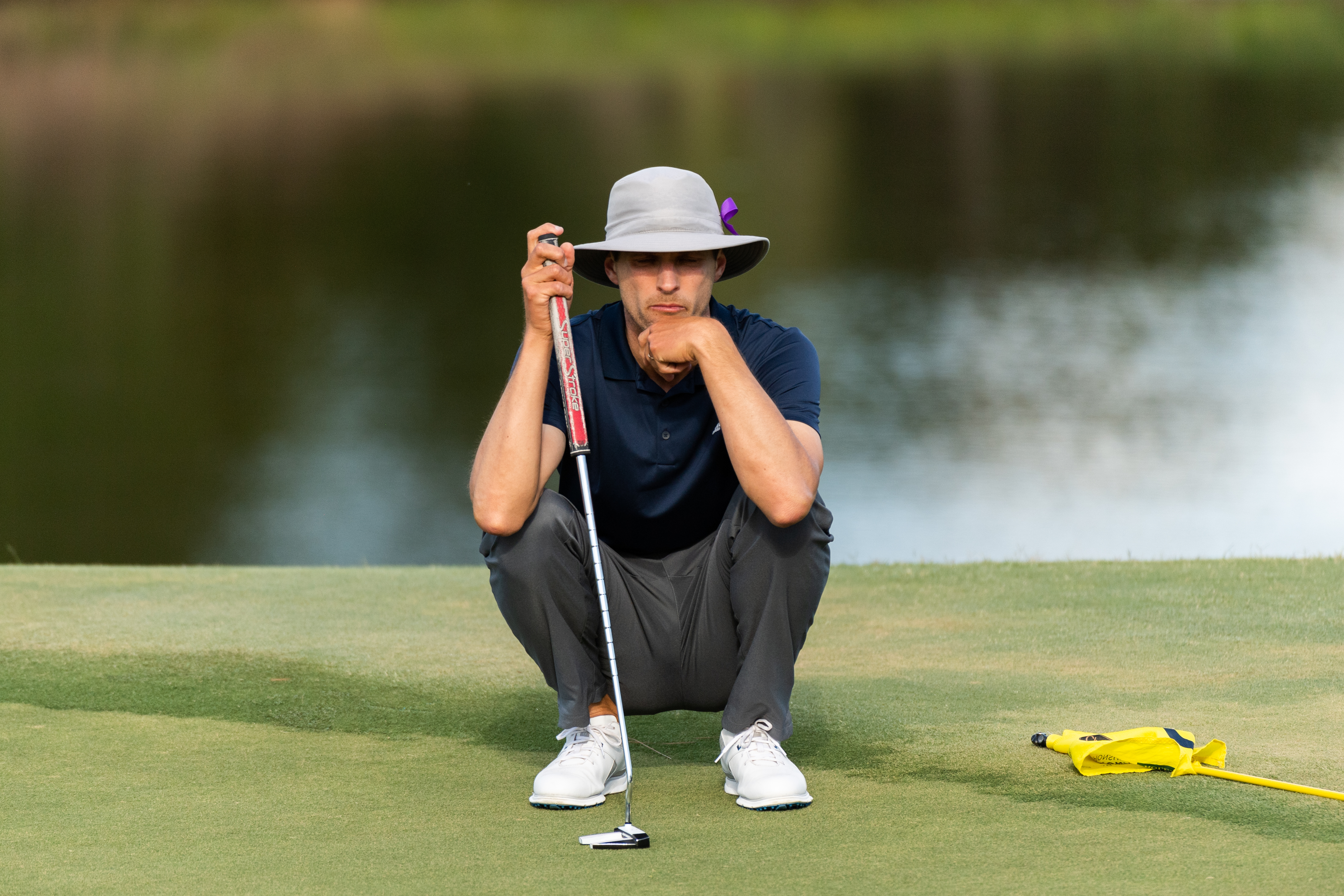 The best choice in headwear, to provide you the best protection for your head, is a bucket style, or wide-brimmed hat. This style covers up some of the most sensitive parts of your body, your ears, as well as your neck and can help in protecting your nose too. More traditional hat styles, as well as visors, are good options but do little to protect your ears and neck. If you choose a more traditional hat style, be sure to cover your ears and neck with sunscreen.
In addition, like with clothing, more and more hat manufacturers are using fabrics integrated with UPF protective properties. Some manufactures are even using cooling technology as well in certain styles of the hats they make.
Protect Your Eyes
It is very common when watching the PGA or LPGA Tour's to see your favorite stars wearing sunglasses. Not only do sunglasses help to protect your skin, but they also improve visibility and reduce glare. When looking for a pair of shades to wear this summer, look for ones that will block 99-100 percent of UV radiation.